How to Create a Non-Admin Group & Invite Members
1. Enter the workspace and navigate to the Permissions page.
2. Create a new non-admin group by selecting +New Group > enter the desired name > Save.

3. Set the desired folder permissions (e.g. View, Download & Upload) for that new group. All members who are invited to this group will inherit those permissions allowed for the folders they are granted access to. For more information on how to grant access, please see: How to Set Permissions for Non-Admin Workspace Members
4. Once the permissions are set for that non-admin group, click "+Invite Members." You can add a new user by inputting their name and email address in the Add from Email fields. You can also add users using the following options:
Existing Contact: Add an existing contact by selecting the + next to their contact name.
Salesforce: Add contacts by connecting to your Salesforce account. Select the Add from Salesforce tab.
CSV: Add contacts by selecting Import from CSV > select the CSV file you want to use > Upload File. Please upload a CSV file with rows in the following format: first name, last name, email. The first row should contain the following headers:

"first_name,last_name,email"
5. Once you have added the users you want to send the invite to, select Review Invites > add a custom message if desired > Send Invites.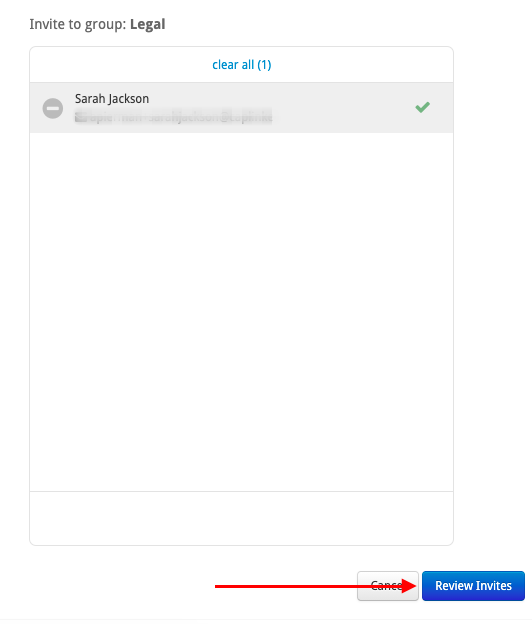 Adding Admins to the Workspace
To invite a fellow workspace admin, navigate to the Permissions page within the workspace > Admins > +Invite Admins.
If you invite someone to the Admins group, they will be made an Admin of the workspace and will have full permission rights, including editing the workspace, the ability to invite/remove members, add/remove files, etc.
For more information on what abilities a workspace admin has, please reference the article Administrator Types.