CapLinked offers watermarking to enhance security when sharing your documents. Here are instructions for best utilizing the watermarking feature:
Watermarking must be enabled by the CapLinked support team for your team. Email support@caplinked.com to request this feature.
Watermarks are only applied to non-administrators in a workspace.
When viewing documents in the web viewer, all document types will have the watermark applied.
When downloading documents from a workspace that has watermarking enabled, only PDF files will be downloaded with a watermark. The rest of the files (if any) will be downloaded normally.
A watermark on CapLinked has the following information:
Time/Date of viewing
The user's name
The IP address of the user
The email address of the user
How to enable watermarking for a permissions group:
Go the Permissions tab in your workspace.
Select the group for which you'd like to enable watermarking.
On the right-hand side, select "Enable Watermarking".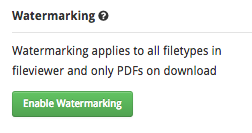 Caplinked Watermarking as it appears in the web file viewer: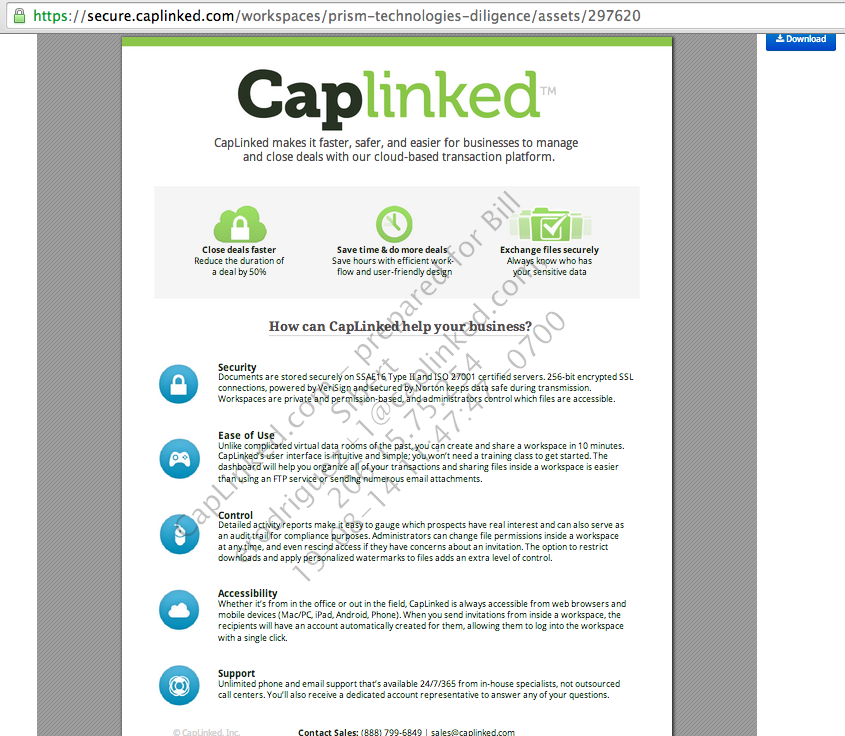 CapLinked Watermarking as it appears on a downloaded document: