Permission Settings
By default, non-admins can never see who exists in the workspace with them*, even if they are a member of the same custom group. Non-admins can also never see the title of the custom group they are a member of.
*Note: If EZ Q&A Version 2 is enabled for the workspace (from the Settings page) and admins also enable the "Show the names of users on Q&A activity" feature for a question group, non-admins within that group will be able to see fellow non-admin names of the same group. For more information, please reference: Administrator's Guide: EZ Q&A (Version 2)
How to Duplicate Existing Permission Settings
In some cases, admins need multiple custom groups with the same permissions for organization purposes. Admins can create a new group with the permissions of an existing group by following the steps below:
1. Log into your CapLinked workspace and navigate to the Permissions page.
2. Select "+New Group"
3. Enter the name of your new group
4. For the Settings field, select an existing custom group from the dropdown. *Note: This feature only duplicates the permission settings from the existing custom group. The members from the existing group will not be copied to the new group.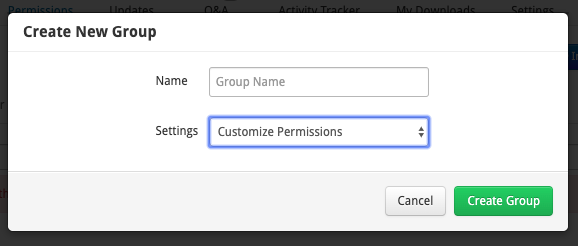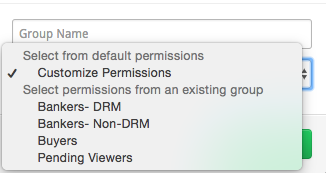 5. Select "Create Group"