As an admin, you will have the capability to restore files to your workspace if they have been previously deleted.
1. Navigating on the *Files* page, you will see a *Trash* icon located in the last position on the left side of the workspace. Here you will see an ongoing list of files that have been deleted and have the option to restore or permanently delete these documents.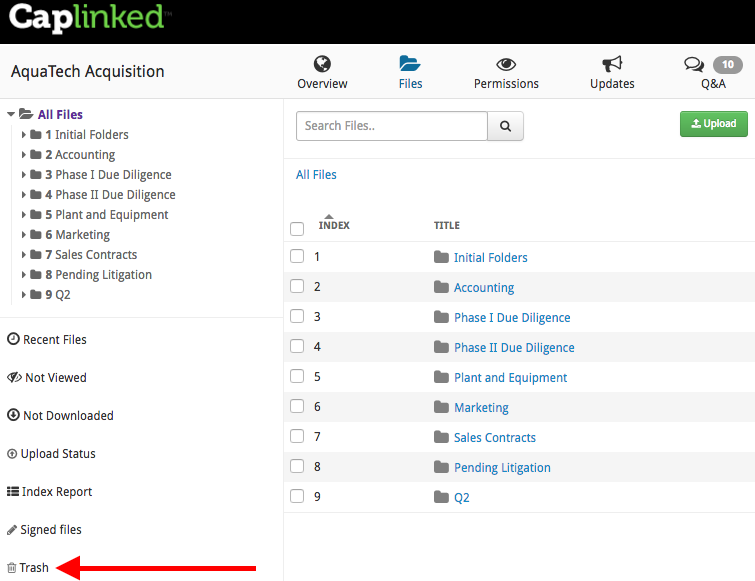 2. Select the documents you would like to restore
3. Select the destination folder
4. Click the green *Restore* button  

*If you would prefer to permanently remove these files from the workspace, select *Empty Trash*.