What are Shared Files?
Shared Files, or files seen from the "Shared with me" tab are individual files shared by a workspace administrator.
Invitation to Access Shared Files
When a file is shared with you from a workspace administrator, you'll receive an invitation through your email.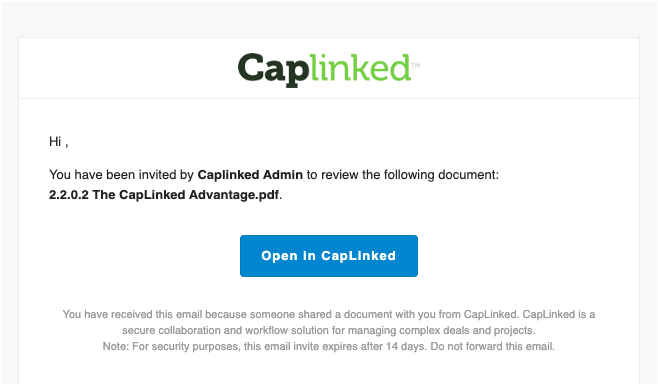 Upon receiving the email invite, click the "Open in CapLinked" button. If you're a new user to CapLinked, you'll be prompted to set up login credentials with your email address and password. If you're an existing user to CapLinked, you'll be redirected to sign in with your existing credentials.
Where Do I Find Files Shared with Me?
A user can access shared files by selecting the "View Shared Files" button from the Files page.

Shared files can also be accessed from the "Shared With Me" tab on the left sidebar of the Files page.